Every girl likes to look her best sometimes, whether you are a girl that wears makeup every day or one that just brings the makeup brushes and foundation out on special occasions, the chances are if you identify as or are female and you have acne prone skin then you will want to know the best makeup to wear. Well, look no further as this article will show some of the best oil-free makeup on offer for people that have acne and are prone to breakouts.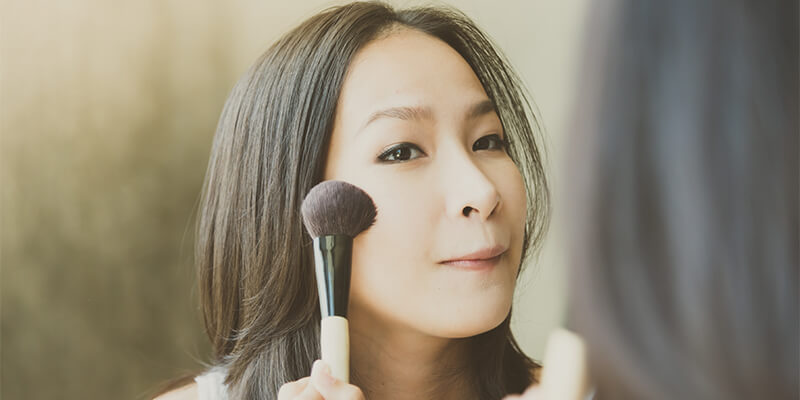 Laura Mercier Oil-Free Foundation
This lightweight foundation prevents dryness of the skin whilst on the face and provides a long-lasting moisturizing effect. It provides a soft feeling effect whilst retaining a natural-looking foundation that won't cause outbreaks of cystic pimples on your face.
Smashbox Photo Oil Free Pore-Minimizing Primer
This oil-free primer is perfect for people who are prone to breakouts on their skin, that like t prime their skin before applying foundation. It leaves the skin feeling fresh, maximizes the time the makeup lasts and more importantly does not clog up the pores.
Cosmetics Your Skin But Better
This Oil-Free CC Pore-less Finish Cream allows full coverage of your face with a matte formula without clogging up your pores and causing acne outbreaks on your skin. It reduces the amount of oil on the skin and reduces shiny skin for at least up to 12 hours, as well as camouflaging imperfections, scarring and blemishes on the skin. Which incorporates charcoal and colloidal clay in order to detoxify skin and absorb the excess oil as well as essential tea tree oil in order to target blemishes. It is essentially a concealer, foundation, and moisturizer in one small tube.
Golden Rose Matte Foundation
This Oil Free Foundation is long-lasting and provides a great coverage all day long making it a great foundation for daily use. It protects your skin and doesn't clog the pores while leaving the skin looking flawless and feeling smooth and fresh all day long.
Vasanti Oil-Free Combined Foundation and Concealer
This incredible oil free all in one provides long lasting and full coverage all day long whilst concealing blemishes, scarring and imperfections, as it blends into the skin with no trace of any makeup, leaving a fresh and natural finish. This is the perfect makeup must have for any girl who has problematic skin.
Glo Skin Oil Free Concealer
Effortlessly covers and conceals dark spots, pimples and acne scars without clogging up pores. Cruelty-free as well as being paraben free, this nourishing concealer is formulated and enriched with vitamins A, C and E and contains green tea extract, which is believed to be great for softening the skin.
IT Cosmetics Oil-Free Primer
This amazing oil-free primer will enable the blending of pores without clogging them. it leaves the skin feeling soft and smooth.
Aveeno Cleansing Oil-Free Wipes for Sensitive Skin
These Oil-Free make up removing wipes are ultra- sensitive, ultra-calming and removes oil, dirt, bacteria and makeup whilst cleaning, cleansing and re-balancing the skin without causing an irritation, damage or clogging the pores. Its ultra-sensitive technology means that it can be used even on skin that has broken out without causing irritation. It contains Fever-few which is in the same family as chamomile and therefore adds to the calming effects of this product.
Almay Oil-Free Makeup Remover
Pads that are oil-free, fully hypoallergenic and designed for all skin types. Removes even stubborn makeup with irritating your face or causing breakouts. Made with Cucumber, Aloe Vera and Green Tea for calming effects.
Anyone who has Acne or skin prone to breakouts will know that makeup and removing the makeup can be a nightmare. Hopefully, this article will help you find some of the good oil-free products available on the market and the best one for your skin. Remember it is not just a case of getting oil-free makeup, the cleansers and makeup removers need to be oil-free too.